---
---
POOL Homes by Price Range
$100,000 - $200,000
$200,000 - $300,000
$300,000 - $400,000
$400,000 - $500,000
$500,000 - $750,000
$750,000 +
---
POOL Homes by Popular Area
County Road 210 Corridor
Nocatee
Ponte Vedra
Ponte Vedra Beach
St Johns
St Augustine
World Golf Village
---
POOL Homes by Zip Code
32033 32080 32081
32082 32284 32086
32092 32095 32259
---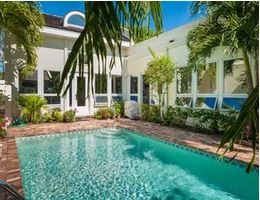 If you are considering a pool home for sale in St Johns County you can view them all here by price range, area or even by zip code. A pool can be a wonderful part of an active lifestyle as well as helping to keep that tan going~! There are many types of pools such as fresh water pools, salt water pools, lap pools, heated pools and solar heated pools each having its own pros and cons to consider.

Pool homes can be a good investment if purchased with the pool already installed. Pools seem to depreciate rapidly (like driving a car off the lot) but if the pool is already there when someone buys rather than installing one they are buying after the majority of the depreciation has already happened. In other words, if someone installed a $35k pool an appraiser might only give it $10-15k of value when they sell the home but a buyer could look for homes with pools and put the extra money into their purchase price and get quite a bit more home than they would if they bought the home and installed the pool afterwards.
If you have any questions about houses for sale with pools in St Johns County just let us know. We can answer your questions or connect you with a pool contractor to help with the ones we dont know. Either way, we are here to help and look forward to joining your home hunting~!
---